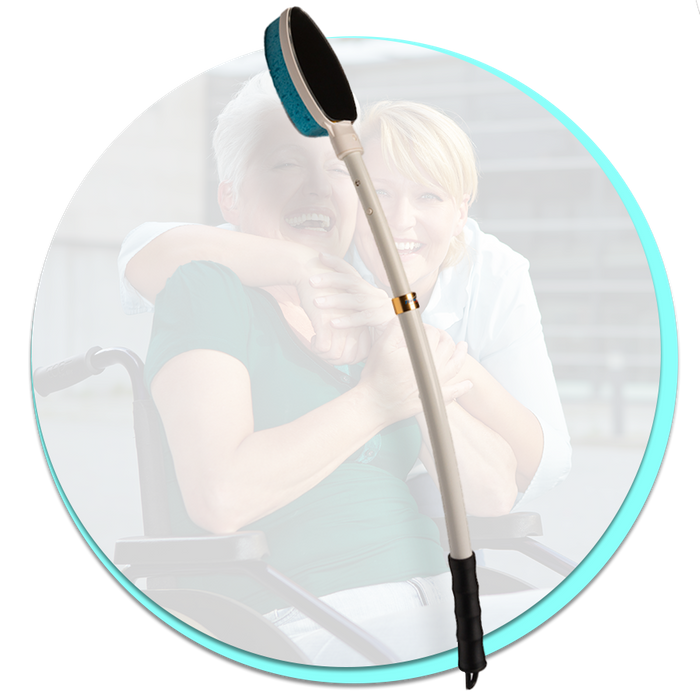 Thera-mate Pro helps disabled individuals with a variety of health conditions relying on others for day-to-day tasks. Gain independence as many have with this complete hygiene system.
BitFlo's flagship product was designed as a living aid tool to maintain your body on your own. No matter what physical limitations you may experience, our product makes it easier. Learn more about this innovative product and contact us today.
What Is a Personal Hygiene Aid?
The Thera-Mate Pro is a state-of-the-art personal hygiene aid. This means it's a product that makes personal hygiene tasks, like bathing or grooming, much easier for people with disabilities, a limited range of motion, or reduced mobility. When a person is forced to rely on family members or in-home caregivers for these basic tasks, it's easy to feel uncomfortable and vulnerable. By using an aid such as the Thera-Mate Pro, individuals can regain a sense of normalcy and freedom as they enjoy the ability to care for themselves.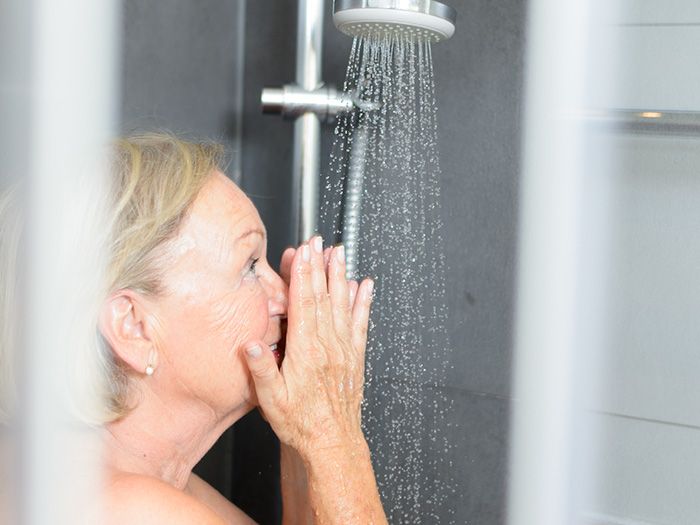 Take Back Control Over Your Health and Hygiene
When it comes to handicap bathroom accessories, all you need is the Thera-Mate Pro. It's effective for personal health care and hygiene, making it easier than ever to take care of yourself so you can live independently and improve your quality of life. The Thera-Mate Pro has seven versatile, interchangeable tools that are designed to make tasks like bathing, and grooming, much simpler. You're sure to benefit from this innovative device, whether your physical limitation or health condition is temporary or permanent. It's time to take back control over your hygiene and health, so order yours today.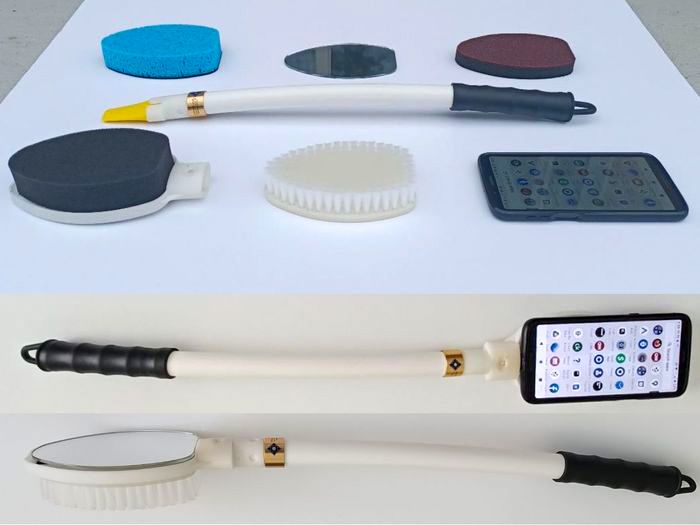 Seven Interchangeable Hygiene Tools
The Thera-Mate Pro extends up to 23 inches in length, so no matter what part of your body you're trying to reach, you'll be able to do so with ease. The product has seven interchangeable personal hygiene tools that are versatile and easy to swap out, so there are many ways of using the Thera-Mate Pro. The various tools are precisely what makes our product so unique, so let's take a closer look at what each one has to offer.
Body Brush — Sturdy bristles help brush off dead skin and bacteria to keep your body clean and smooth.

Body Sponge — Plush sponge gently applies soap and helps cleanse the skin.

Sponge Applicator — Soft sponge applicator effectively applies moisturizer and topical creams.

Toe Sponge — Conveniently sized sponge cleanses between the toes.

Toe Sponge Applicator — This will allow you to apply creams, lotion, or medication between the toes. This works well for a person with athlete's feet.

Exfoliating Pad — was designed to smooth the side and heel of your feet. If you have peripheral neuropathy, please consult with your doctor before usage.

Mirror — Provides a clear view of hard-to-see places, such as your feet and other areas of the body.
Individuals Who May Benefit From Our Independent Living Aids
The Thera-Mate Pro is such an incredible product because it's capable of helping people from all walks of life. If you're not sure whether you could benefit from our independent living aids, contact us for more specific information.
Take advantage of the Thera-Mate Pro if you have a long-lasting condition, such as: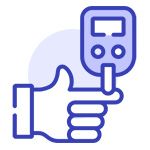 Diabetes
Some of the problems that can cause serious problems for diabetics are sores and ulcers. Podiatrists and doctors alike have determined that a foot care management system is very important for those who are diabetic. This is where the mirror, cell phone, and the two sponges become your best friend. Having the ability to view the feet with a mirror and cell phone can reduce some foot complications deriving from diabetes. Also, by using the toe sponge you can clean between your toes and or apply medication.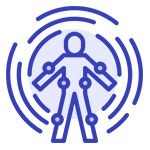 Limited Range of Motion
When you're unable to enjoy a full range of motion, you may struggle with small tasks, like bending. As a result, cleaning or grooming the lower half of your body may be challenging. By using the Thera-Mate Pro, you can easily reach, clean, and hydrate all parts of your body without overexerting yourself.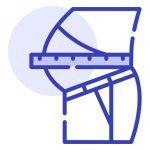 Obesity
As an individual struggling with obesity or being overweight, you may find it hard to properly reach areas of your body for health and hygiene purposes. Fortunately, the Thera-Mate Pro will provide you with convenient access to your back, feet, and other areas for stress-free care.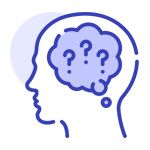 Cognitive Impairment
Did you know the founder of the Thera-Mate Pro was inspired by his own father's struggles with dementia and desire for independence? Individuals diagnosed with cognitive impairments often neglect their basic health needs due to dementia or loss of interest. But by using the Thera-Mate Pro, hygiene tasks become less demanding and more manageable for them to perform.
You can also utilize the Thera-Mate Pro for temporary health situations, including: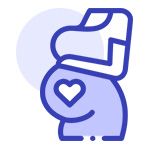 Pregnancy
As a woman advances farther along in her pregnancy, once-simple tasks like bending down or reaching the lower half of her body become strenuous and uncomfortable due to the size and weight of her growing belly. The Thera-Mate Pro can come in handy because it allows pregnant women to maintain their hygiene without difficulty or adding further stress to their bodies.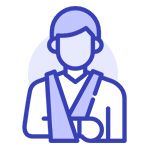 During Injury Recovery
While recovering from an injury, some individuals may find it challenging to properly care for themselves without relying on assistance from others. Fortunately, as long as the individual can maintain the use of at least one arm, using the Thera-Mate Pro allows them to keep up with their basic hygiene needs.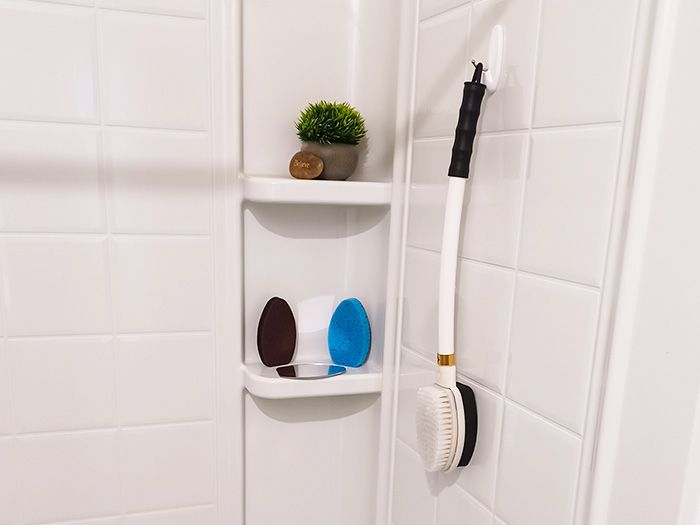 Convenient for Everyday Use
Bathing, grooming, and applying medicated ointments are a necessary part of daily life for many people. When certain health conditions and ailments get in the way, these tasks start to feel more like burdensome chores. Not to mention, if limited mobility is involved, completing them may feel impossible without depending on help from others.
But what if you don't have someone around who can help you? Or, what if you don't like relying on others for your basic hygiene needs?
This is where the Thera-Mate Pro comes in handy. It's among the most versatile and effective independent living aids, and it's practical in providing people suffering from a range of health conditions and ailments with an easy way to maintain their personal health and hygiene on their own terms. Not only does this lead to an improved quality of life, but it also offers a newfound sense of normalcy that disabled individuals often miss out on. Whether you live far from family, don't have access to a professional caregiver, or want to take your health into your own hands, the Thera-Mate Pro is the perfect everyday solution.
Beyond hygiene and grooming tasks, the Thera-Mate Pro can also be used as a smartphone holder. This can turn it into an easy-to-use selfie stick, allowing individuals to take group photos and make memories with friends and family. In addition, by using the mobile phone attachment, recording and monitoring hard-to-see areas of the body for medical purposes is effortless.
What Makes the Thera-Mate Pro Different?
There are other bathroom aids for the handicapped available on the market. So, what makes the Thera-Mate Pro by Bitflo stand out as the best? First and foremost, we designed our product with our users' needs as a top priority. We understand how frustrating it can be to lose your independence and rely on others, so we wanted to provide you with a way to regain your dignity and take back control of your personal hygiene and health. In addition, the Thera-Mate Pro is intended to be easy to use for everyone. Whether your disability is life-long or temporary, this aid and all its tools are convenient, practical, and user-friendly.
Beyond its versatile ease of use, the Thera-Mate Pro is among the most high-quality independent living aids. It's strong, durable, and built to last. And thanks to antibacterial materials, mildew and bacteria buildup aren't a concern.
FAQs About the Thera-Mate Pro Disability Aid
Many people have questions about the Thera-Mate Pro and its versatile use. To address these questions, we've gathered some of the most frequently asked ones here for your convenience. If you still have additional questions, please don't hesitate to contact us.
Is the Thera-Mate Pro a medical device?
The Thera-Mate Pro is a disability aid. Not only can it help individuals groom and bathe themselves, but it's also useful for applying medicated ointments and creams.
Is the Thera-Mate Pro covered by insurance?
Please check with your doctor for more information regarding coverage.
Do you have to be a certain age to use the Thera-Mate Pro?
No matter how old you are or what type of health condition you're experiencing, the Thera-Mate Pro makes basic hygiene and health easy for all. While it's among the most popular handicap bathroom accessories for seniors, it's also practical for young children and everyone in between.
Are the Thera-Mate Pro's attachments sold separately?
When you purchase the Thera-Mate Pro, you'll receive all seven tool attachments with it, meaning you'll have everything necessary to care for your body.
Why would I need the Thera-Mate Pro?
If you struggle with limited mobility or have difficulty managing your personal health and hygiene, the Thera-Mate Pro is the solution you've been looking for. It helps you regain your dignity and independence by allowing you to groom, bathe, and take care of your needs without assistance from others.
Enjoy Newfound Independence With Our Disability Equipment
The Thera-Mate Pro by Bitflo was designed with one goal in mind — to provide an easy-to-use, all-encompassing tool that makes life easier for many different people. Whether you're searching for high-quality handicap equipment, a long handle bath brush, showering aids for disabled people, or independent living aids for senior citizens, the Thera-Mate Pro offers the assistance you're looking for.
With seven interchangeable tools, the Thera-Mate Pro is ideally suited for maintaining your health and hygiene. No matter who you are, no matter your specific needs, we strive to offer a quality product that makes your life simpler. Order your Thera-Mate Pro today!
Does a disability or medical condition leave you unable to perform basic hygiene tasks for yourself? Are you tired of relying on family members or in-home caregivers to complete those tasks? Turn to the Thera-Mate Pro by Bitflo, and enjoy a newfound sense of independence and normalcy. Our independent living aids make it easy to regain control of your health needs, and with seven versatile attachments, it's user-friendly for everyone. We want to help you live a better life, so contact us today to find out how to get your Thera-Mate Pro.